Justin Glibert 🔥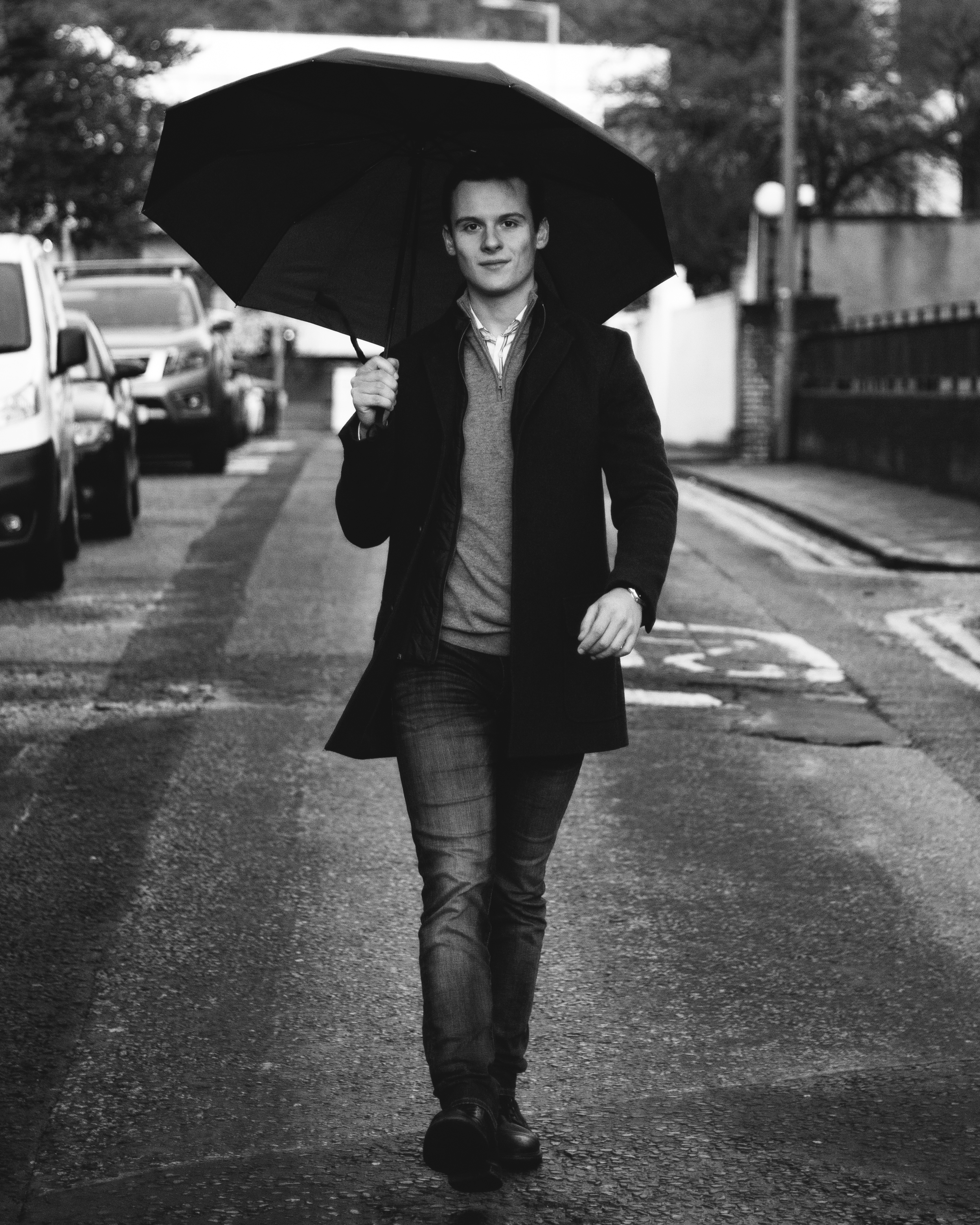 Hey there! I am Justin, from Belgium. I am a fourth year (senior) student at the University of Edinburgh (UoE) in Scotland dual majoring in Computer Science and Electrical Engineering. I work on "Simulation to Real" — which is the art of training robots in a simulation — and on Reinforcement Learning in general. I also built a profitable SaaS business two profitable SaaS businesses in my spare time. My favorite book is Gödel, Escher, Bach by Douglas Hofstadter.
I am strong believer of multi-steps plans and that playing the long game is the only way to win big.
If you want a more conventional CV you can get it here
🖋Recent blog posts
Stop reading the same books as everybody else -

May 25, 2020
🌍 Where on Earth am I right now?
I am in Edinburgh home in Belgium doing my senior year until the end of July 2019.
🗺 Where am I on the Internet?
🎒My affiliations
📌 What am I doing now?
I am moving to San Diego to intern at Comma AI for 6 months.
I am doing my senior year at the Univeristy of Edinburgh
I am growing my SaaS platform for notaries in Belgium. Check out Easyscale.be if you are not afraid of landing pages written in French. The product is basically automating a lot of tiresome processes that notaries clerk have to go through. Me and my partner in crime (who is also my father) decided to build EasyScale after realising that Excel spreadsheets (??!) are sold for thousands of euros a year to notaries (And they also suck).
I research Simulation to Real which is the process of training robots in simulation (fast and cheap) and then transferring their learned behaviours to real machines (expensive and slow). I believe Differentiable Programming is a huge step forward when it comes to accelerating Reinforcement Learning and I am currently investigating building a differentiable rigid body simulator and raytracer.
I am working on Clearcall with my good friends Jay Yeung and Flo Muller The elevator pitch: "Clearcall is an AI platform that puts your customer support on autopilot when your team is sleeping. We understand the problems of your customers, automate repetitive processes, and collect the information your support agents need to assist them."
🚀 What have I done in the past?
I won Pioneer with Jay Yeung and Flo Muller.
I worked on a project related to differentiable programming and robotics.The elevator pitch that I used on Pioneer: "I am building a new kind of simulator to train AI for robots 1000x faster than the current methods. How? The simulator is differentiable."
I worked at @SizigiStudios as a Research Intern. Sizigi is a tech startup which is building generative models at scale. My intern project, WaifuLabs.com, got more than 1M users in less than a month.
I went to 11 hackathons — Weekend long Computer Science/Product competitions where people code cool projects — and won 8 of them. Expand the dropdown to get more details!

This is a summary of my

Devpost

(Devpost is a website where you can showcase your Hackathon projects)

Y Combinator Hackathon (Mountain View, 2018): Finalist

Our team built a learning platform which allows lecturers to transform their classroom into an accessible one (with focus on deaf students) while requiring minimal effort on their side. Our project was functional, novel and made sense business-wise as Universities spend a ridiculous amount of money on sign language interpreters and captionists. The YC partners liked the idea and had us pitch, along with 8 out of 97 other teams, in front of the judges and participants.

Tech: Electron, React, React-Native, Firebase, Google Cloud.

Junction (Helsinki 2019): Winner of the Ericsson challenge

Our team built an agent controlling a fleet of self driving cars. Winners of the challenge had to satisfy the request of the most amount of customers in a restricted period of time. Our algorithm blew away all the other algorithms by making more points than rest of them together.

Tech: Python, a verry messy max flow algorithm, A*.

Hack the Burgh (Edinburgh, 2018): Winner of the Morgan Stanley challenge

Our team built a bot whose goal was to play a Doom (one of the first FPS) multiplayer free-for-all game against other teams' bot. The winner was determined based on the number of kills at the end of a 5min game. Our bot won the tournament. Our approach was heavily based on trigonometry and rules which were executed after being ranked according to their "usefulness" based on the current situation.

Tech: Python

StudentHack VI (Manchester, 2018): 1st Prize (Global winner)

We built a Werewolf/Mafia like online game using Javascript and React. The end product was polished and, most importantly, fun! The game received high engagement from participants even after the hackathon.

Tech: React, Boardgame.io, Node.

MLH Prime (Bloomberg, London, 2017): Funniest Hack

We worked on a Long Short Term Memory Neural Network whose mission was to generate rap lyrics. We built an iPhone app which queried our ANN and "sang" using AWS Polly.

Tech: AWS, Swift, Python, Tensorflow.

StudentHack V (Manchester, 2017): Best Game

Our team built a multiplayer VR game using Unity. We used Go to write a multi-threaded web-socket sever.

Tech: Unity, Go, WebSocket, C#.

Do you have the guts? (Glasgow, 2016): 1st Prize

Our team built a procedural planet generator in Unity.

Tech: Unity, C#.

StackHacks (St Andrews, 2016): Best tool for developers (Sponsored by Github)

We built a productivity app for developers using Meteor and React.

Tech: Meteor, React.

I researched Automated Anomaly Detection in Medical Data using Generative Adversarial Networks at Nanyang Technological University (NTU) in Singapore. Generative Adversarial Networks or GANs are the hot new topic in machine learning and I wanted to see if I could use GANs to detect anomalies in electroencephalograms (EEG). NTU gave me a very proprietary dataset of brain readings (EEG) of epileptic patients for me to experiment with. You can read the complete report here: Pdf Report
I went from knowing almost nothing about Deep Learning to getting a position in AI Research in less than a year. I learned a few tricks along the way on how to learn solid background skills and how to not fail miserably at transitioning from taking tutorials and classes to doing real world research. I'll write about it here soon! Email me if you want more details or want to get some advice on how to pull that off yourself.
When mode collapsed GANs were driving me too crazy at NTU I started learning Reinforcement Learning aggressively (Checkout the list of papers I read and my notes here). I quickly got frustrated with the lack of "gluing" frameworks between the good Deep Learning toolkits like PyTorch and TensorFlow and the good simulation libraries like OpenAI Gym and Mujoco. I thus decided to write Bezos, a reinforcement learning framework that you can actually understand and extend for your own use cases.
I received the Edinburgh Award (Enterprise) for my entrepreneurial activities in my sophomore year at UoE
Last updated September 15, 2019
⭐️ Funny things about me
I am really obsessed with reading a lot. A while ago I built up the habit of reading after lunch. My friends in Singapore made fun of me for a few weeks when they discovered I would religiously read at 1pm everyday but I somehow managed to convince them to join. After a few months, our lunch reading club had grown to a double digit member count
I read (almost) everything written by Brandon Sanderson. If you want to get into fiction but cannot go through more than two chapters of any non Young Adult fiction book this is for you. Great style, amazing characters, insane world building. My personal favorite - Also the fiction book that I gift the most - is the Way of Kings
After reading a lot of ancient Stoic books and letters, I found out that Marcus Aurelius, Roman Emperor (literally the most powerful person on earth during his lifetime) slept on the ground multiple days a week to stay humble and get used to physical discomfort. I decided to do the same for a few months and sleep on the floor — just on top of a yoga mat and without a pillow — during the week and in my actual bed during the weekend. Only one friend joined me for that experiment.
I did not speak for twelve days straight during a meditation retreat.
Off topic, to read my blog posts (like the Pioneer one) a few weeks before I publish them, you can provide your email below. I'm releasing how to get Y Combinator interviews, build a Software as a Service empire, and learn Reinforcement Learning by yourself. I only email once every three months.
If you do not want to receive emails but still want to be notified with new posts from me, follow me on Twitter @JustinGlibert
I hope that my not very humble flex gave you more context about who I am and what I like to work on. Once again, if you want to collaborate on anything I mentioned or if you want more details on any of those experiences and projects, email me at justin@glibert.io
See you later in the simulation,
Justin.